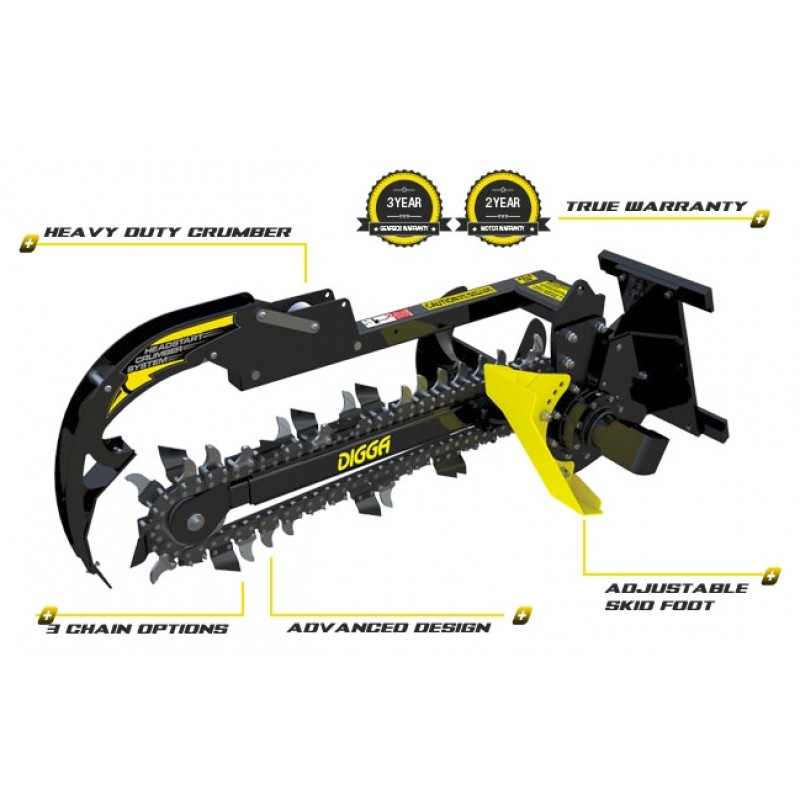 TRENCHERS - MACHINES UP TO 1.5T

Ideal for mini machines up to 1.5 tonne, the Mini Bigfoot Trencher can be used for pipe laying for irrigation, Underground power & communications, road repairs, general construction.
aDJUSTABLE DEPTH SKID FOOT


Precision depth control ensures the spoil auger has optimum ground clearance. Take advantage of every bit of valuable horsepower when trenching. Preset depths: 450 / 600 / 750 / 900mm.
cHAINS FOR ALL GROUND CONDITIONS


EARTH - Best used in soft ground like earth and clay

COMBINATION - Best used in dry, hard or medium ground conditions

TUNGSTEN - Best used in hard or frozen ground conditions and asphalt
Mini Bigfoot Trencher Up To 1.5T