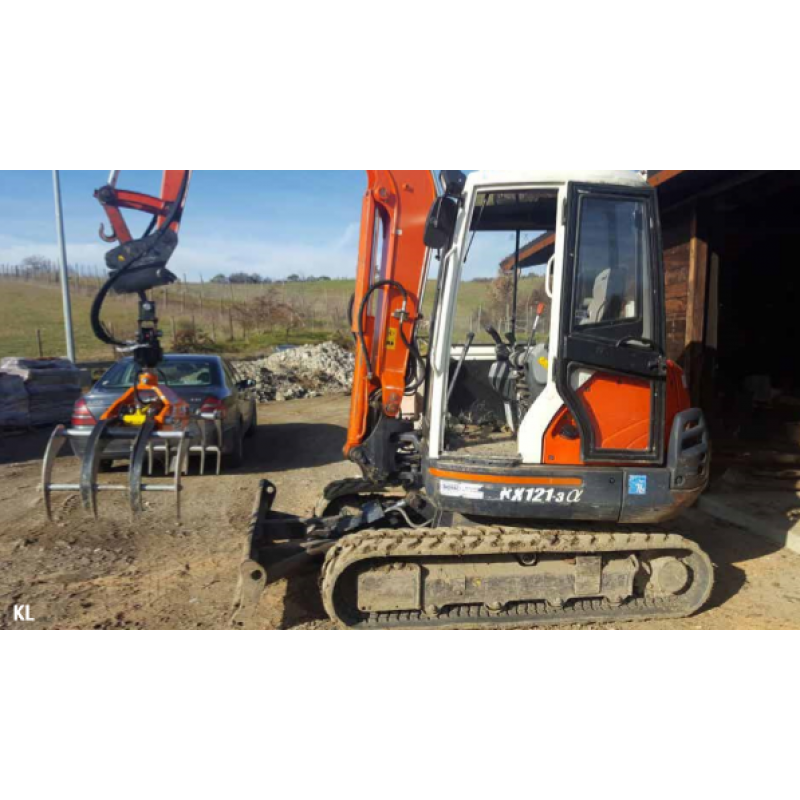 KL Series log grabs for excavators, is suitable for the handling, loading and unloading of the logs ready to be transported.

They can be mounted on forestry cranes of all type and sizes. They are suitable for the tasks that can't be fulfilled from the KA Series log grabs.
Our KL grabs, can perform 3 different functions:

use of the grab without teeth and bucket, for log loading
use of the grab with widening teeth for the loading of branches or melted goods
use of two buckets to load wood chips, sand, earth and all melted goods.
All simply assembling 4 pins in less of 2 minutes.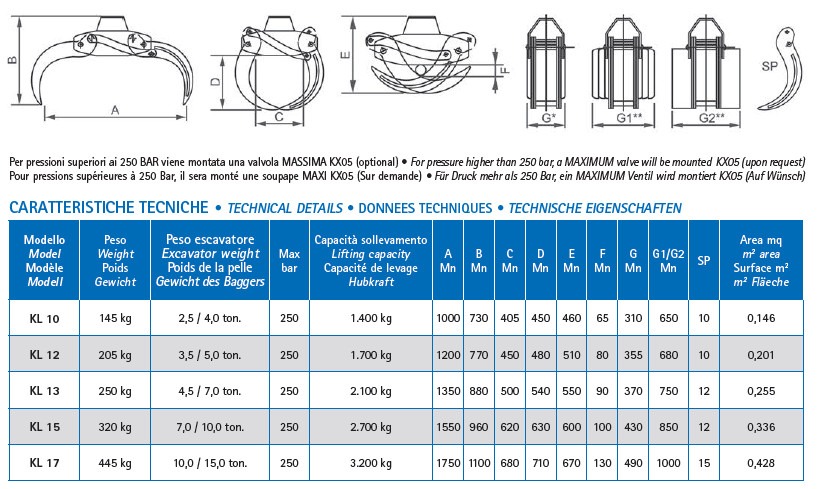 Accessories: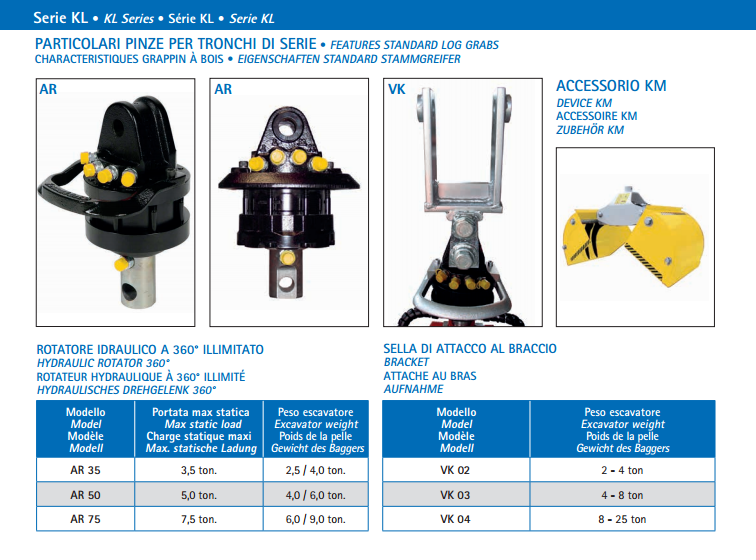 Ghedini Log Grabs - KL Series